Preventive Wellness Care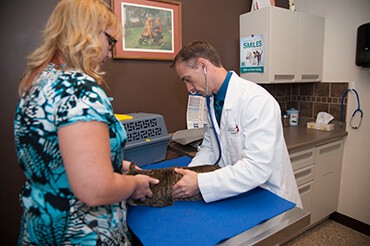 Pet wellness examinations are important to keep your pet healthy. Regular wellness exams can provide valuable information, which can aid in the early detection of health concerns and ensure the best possible outcome for your pet. We can also provide recommendations on pet nutrition, dental care, and behaviour. Our wellness programs are tailored specifically for your pet and include:
Comprehensive physical exam
Vaccinations
Blood work
Urinalysis
Internal parasite testing
Heartworm and flea control
Regular wellness exams are also recommended for horses, cows, sheep, and goats. Camrose Veterinary Hospital has the experience to design wellness programs to protect your herd and promote animal health and longevity.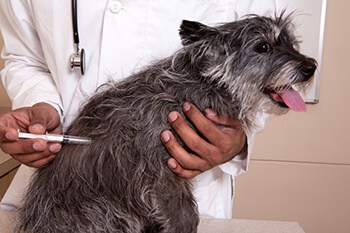 Vaccinations
Vaccines provide safe and effective protection against harmful and potentially life-threatening diseases. Our veterinarians are well educated in vaccination protocols and develop vaccination schedules and booster routines based on your pet's lifestyle, overall health, risk for exposure, and other factors.
Larger animals, such as equines, bovines, and small ruminants, are susceptible to dangerous diseases and can benefit from a vaccination schedule that is designed specifically for their needs.
Wellness visits and vaccinations help pets live longer, healthier lives. Contact us and schedule a wellness visit appointment today.