Pet Training & Behavioural Consultation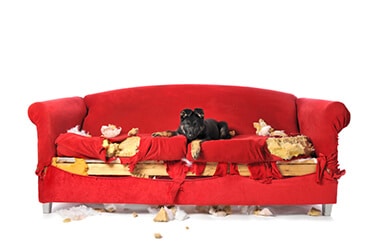 Camrose Veterinary Hospital is very pleased to provide our clients with behaviour consultations by Dr. Copland. We strive to foster the bond between you and your pet and understand the stress associated with behavioural problems. The behavioural consultation is designed to identify the source of the behavioural issue and design a treatment solution to improve your pet's quality of life.
What Pet Behavioural Issues Can Be Treated?
Pet behavioural problems are serious medical conditions, and they are often signs of mental health issues. Generally, pet behaviour only receives attention when it becomes a problem, and treatment protocols have been successful in cases such as:
Aggression
Anxiety
Property destruction
House soiling
What to Expect at Your Pet's Behavioural Consultation
To maximize the effectiveness of the behavioural consultation, it is important that everyone in the family participates in the consult, including other pets in the household. A minimum of three business days before your appointment, your pet's pre-work must be completed and submitted to the office, which includes:
Completing a through questionnaire
Videotaping a day in the life of your pet
Dr. Copland will review the information prior to your 90-minute consultation. During the appointment, Dr. Copland will observe the pet and any pertinent information will be clarified. We will discuss the likely diagnosis and proposed treatment plan, which may require prescription medication. To ensure the safety of your pet, a complete physical exam and blood work is required before beginning a prescription. Within five business days, Dr. Copland will have a complete package of instructions and the treatment plan ready for you to pick up, which will include a recommendation for follow-up consults, as necessary.
We strive to provide the best possible care for your pet. Please contact us to make a behavioural consult appointment or to speak to a member of our veterinary team regarding any questions you may have regarding this service. Dr. Copland welcomes referrals from other veterinary clinics as well.