Veterinary Service Offerings for Small & Large Animals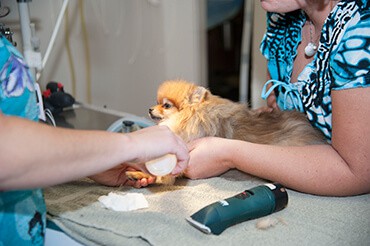 Camrose Veterinary Hospital offers comprehensive veterinary services for dogs; cats; small companion pets; exotics; and equine, bovine, and small ruminants. We have the skill and experience to provide high quality veterinary services both at the clinic or your farm. Our veterinary care service offerings include:
We are currently accepting new clients. Please contact us to schedule an appointment or to discuss any questions you may have regarding your pet's health.