Senior Pet Wellness: A Tailored Approach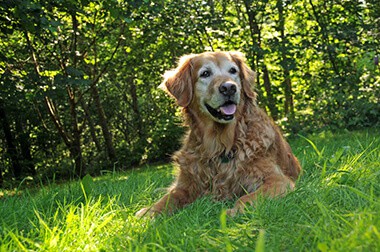 Camrose Veterinary Hospital provides a tailored approach to senior pet wellness care. The exact age your pet becomes a senior is based on many factors, including breed, size, and lifestyle. As a guide, pets over 7 years old are considered seniors.
We recommend a wellness exam every 6 months for our seniors. Senior wellness exams are tailored to the changing needs of an aging pet and include a comprehensive physical exam focused on eye health, dental care, and weight management. Increased frequency of wellness visits provides the opportunity for early detection of health issues, which can be less invasive and less expensive to treat.
Additionally, we recommend an annual laboratory diagnostic workup, which includes:
Complete blood count—Assists in the diagnosis of anemia, infections, leukemia, and your pet's response to some treatments.
Blood chemistry panel—Monitors kidney, pancreas, and liver function.
Urinalysis—Aids in the diagnosis of urinary tract infections, diabetes, dehydration, kidney problems, and other conditions.
Fecal testing—Determines the presence of intestinal parasites such as roundworm, hookworm, whipworm, tapeworm, and Giardia.
Please contact us to schedule a senior pet wellness visit. If you have any questions or concerns, our staff will be happy to discuss them with you.