Modern Veterinary Diagnostics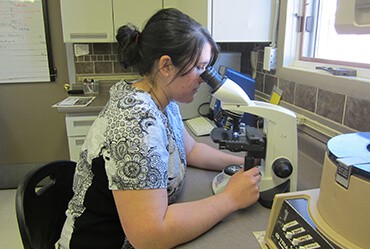 Camrose Veterinary Hospital strives to provide high quality veterinary health care. Our trained and compassionate veterinary staff has the skill and expertise to diagnose and treat a wide variety of internal medicine cases. Our newly renovated facility includes a surgical suite, onsite pharmacy, and modern veterinary diagnostic tools and equipment.
Radiographs
Radiographs, or pet X-rays, provide a clear, two-dimensional still image. Your pet's safety and comfort are important to us, and we may need to sedate your pet for the procedure. Additionally, our machine is portable, and can be used to take radiographs of horses or cattle at the farm or stable. Radiographs are commonly used for viewing the following:
Bones and joints
Bladder, spleen, and kidneys
Lungs and heart
Stomach, intestines, and colon
Electrocardiography
Electrocardiography (ECG) provides an electrical recording of your pet's heart function. It is valuable diagnostic tool and can assist in the detection of heart health issues, such as:
Heart rhythm abnormalities (arrhythmias)
Enlarged heart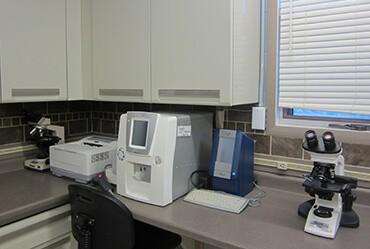 In-house Laboratory
Laboratory testing during a wellness visit provides baseline information, which is valuable in rapid and early detection of health concerns. Many of our standard diagnostic tests can be evaluated while you wait or the next day. Our common laboratory tests include:
Blood chemistry panel
Complete blood count
Pancreatic tests
Fecal examination
Parvovirus Test
Urinalysis
Thyroid tests
We are pleased to offer veterinary diagnostics for all animals. Please contact us to schedule an appointment.